Before you try to sell your car to one national retailer, see how Carmigo stacks up — Carmigo vs the competition.
When You Sell to One Dealer, You Get the Lowest Offer
Carmigo is the latest in a series of companies that have innovated the car-selling process, but is it better than the sales platforms that came before? We think so, but decide for yourself — Carmigo vs the competition. 
Carmigo took the online selling format and added the opportunity for car owners to participate in a larger wholesale-style marketplace with a network of participating buyers. 
It sounds complicated, but here's a quick breakdown of why that's better. 
Carmigo vs the Competition 
Carvana


Simple Online Process

Those Cool Elevators

One Offer, No Explanation 

Carvana Controls the Transaction
Simple Process

Efficient Trade-In System

Lower Offers

In-Person Inspection Required
Kelley Blue Book Instant Cash Offer
Quick Estimate

In-Person Inspection Required

Offer expires
15-Minute Digital Inspection

Sell in as little as a day

Competitive Offers

No Paperwork

No Driving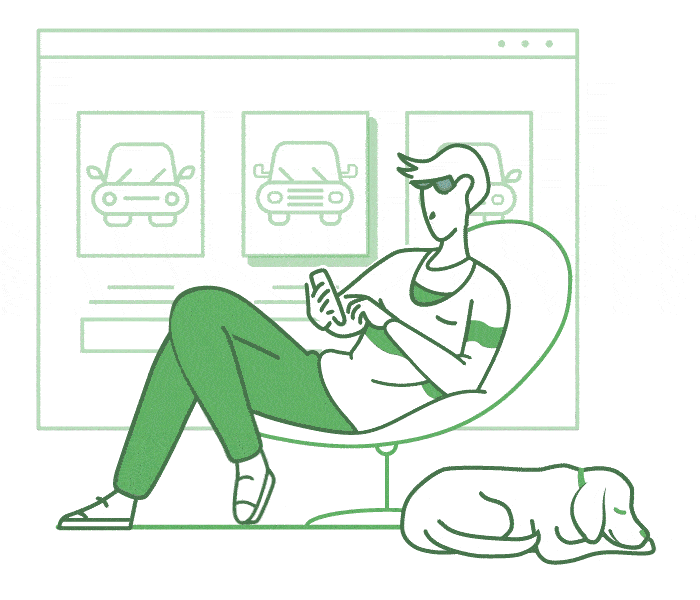 Selling Your Car is Easier Than Ever
Carmax, Carvana, and Kelley Blue Book have all made it easier to sell your car. Thanks to those companies, you can spend a lot less time advertising your car in the newspaper and online marketplaces. And you don't have to haggle with strangers either.
But at Carmigo, we think we've made selling your car even easier. 
With Carmigo, you can list your car to our network of dealerships in 15 minutes or less. Those dealerships then compete for your car in a one-day marketplace, so you get offers and you get them fast.
Instead of getting one offer from one dealership, you find out the highest price dealerships all over the country are willing to pay. And the dealerships who need your car might even engage in a bidding war, driving the price higher with each new offer. 
This process creates a fair-market offer for your car, instead of an offer based on the needs of one national retailer like Carmax and Carvana.
Read more about how Carmigo stacks up against each of these national car-selling platforms: 
Carmigo Makes it Seriously Easy to Sell Your Car
We're not going to tell you we're perfect, but we're honestly trying to build the easiest, fairest car selling experience on the internet.  So read some of our reviews, good and bad (and there are way more good than bad).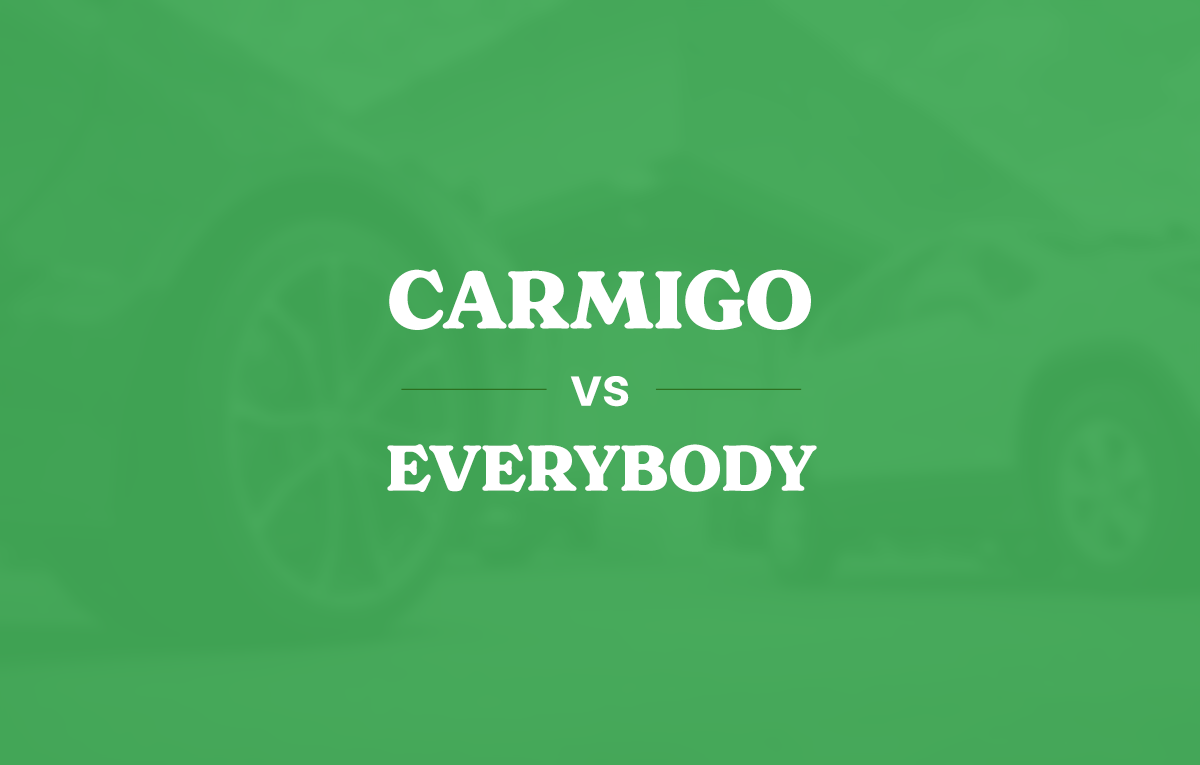 Who Wins? Carmigo vs the Competition
There is nothing wrong with selling a car to CarMax. The company has done a lot of innovation in the online car sales space and has locations in every metro area.  But, just because CarMax is a good way to sell your car doesn't mean it's the best way to sell it. In fact, you'll probably be leaving money on the table. 
Get more money with Carmigo
CarMax and Carvana each offer you one offer for your vehicle. That means the offer is based on their national inventory needs. And they have access to cars from all over the country. What happens when we pit Carmigo vs the competition?
But Carmigo is a platform that connects you to multiple retailers, offering you multiple offers. Which would you rather have? One offer for your car, or multiple? Carmigo has dealerships across multiple states actively competing for cars just like yours. These dealerships are already competing through closed auctions across the country. But now, Carmigo is giving you direct access to list your vehicle in a similar-style marketplace platform allowing dealerships to compete with each other for your car. Plus it's all done through your phone. How cool is that? Choose Carmigo to sell your car; you won't regret it.
The easy way to sell your car
At Carmigo, the process is even easier. All you have to do is give us your vehicle's basic information and snap a few guided photos to build your vehicle listing.  Then, just sit back, relax, and watch in real-time as offers come in for your vehicle. After your car sells, we handle all the paperwork, transfers, and transportation. We do all the work, so you don't have to. Yeah, we really just made selling your vehicle that easy. And we will get you more money for your car. Try Carmigo today and see what real, hassle-free happiness is all about.