Tupelo is a special place. But don't take our word for it, find out for yourself. Here's our definitive guide for a weekend Tupelo Road Trip.
The definitive guide to a weekend in our hometown.
When we tell people we're from Tupelo, a small city (35,000 or so people) in the middle of nowhere, Mississippi, we hear all kinds of reactions. But the most common response is, "Oh, I've got a buddy over that way." Or, "I went to school with a fella from there." Or even, "I spent a little time there back in the '90s." It seems like everyone knows someone from Tupelo. 
It's probably because Tupelo is such a special place. But don't take our word for it, take a weekend and find out for yourself. Here's our definitive guide for a great weekend in Tupelo:
"
Mississippi-7686
" (
CC BY-SA 2.0
) by 
cj&erson
A Tupelo Road Trip Starts With Elvis
No matter how much Tupelo grows and changes, it will always be known as the birthplace of the King of Rock'n'Roll — Elvis Presley. Maybe you've seen it in Baz Luhrmann's recent film, Elvis.
Elvis defined what it means to be a global rock star and is larger-than-life in almost every way. 
Spend a morning at his birthplace museum and you'll see that he was also a regular kid. No more special than any other, less even–based on the circumstances of his birth.
He walked to school. He sang at talent shows and attended fairs at the fairgrounds, where a life-sized statue of him now lives. 
He got into trouble and skinny-dipped in the local watering hole where kids still swim today. He bought a guitar on a whim at a local hardware store. He strummed it at church. He took a little music from church, a little bit from his neighborhood, and a little bit from his family. The rest is history.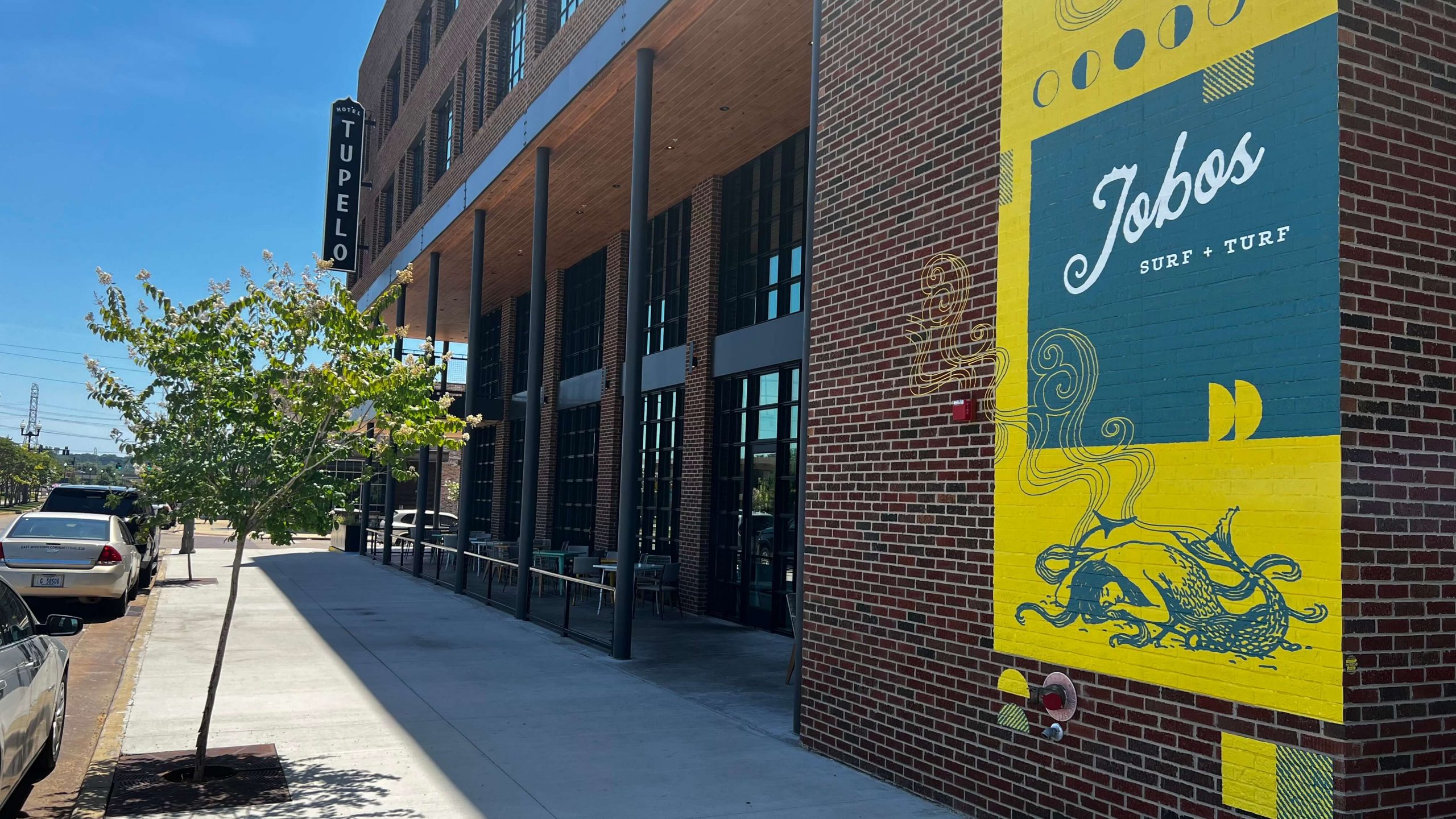 Eating Good on Your Tupelo Road Trip
Tupelo's food scene can go toe-to-toe with any city. In fact, the Neon Pig Smash Burger was named the best burger in America by a Thrillist.com poll.
Local chef and restaurateur Mitch McCamey is known for his ability to find a new way into an established cuisine — a unique perspective that truly feels one-of-a-kind.  Neon Pig, his burger joint, fish market, and butcher shop all rolled into one, is stocked with the freshest ingredients from area farms and markets. His seafood restaurant, Jobos, applies modern aesthetics to down-home dishes while keeping the soul of the food the centerpiece of each plate. And his BBQ restaurant keeps downtown Tupelo smelling great all day and night.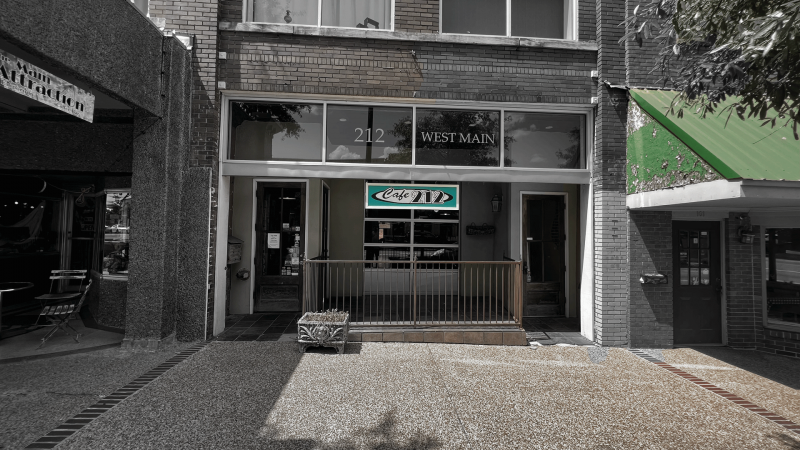 Cafe 212 has been the anchor of downtown for as long as anyone can remember thanks to the kindness and hard work of its owners, Jason and Amanda Hayden. Nearly everyone in town eats at the cafe at least once a week. It's where they take you on your first day at a new job. They'll know your order by your third visit, and your name by the fourth. 
No Tupelo road trip is complete without an evening at the Blue Canoe. This bar, which advertises cold local beer and free local color, books big bands on their way from Birmingham to Memphis, boasting acts as big as Gary Clark Jr. and the Alabama Shakes. Someone is making music on the Blue Canoe stage most nights, and the back porch is a great place to drink a local beer and play a round of cornhole. The Pork and Greens is as good of a meal as you'll eat anywhere in the South. Plus, they make bread pudding out of the blueberry donuts from Connie's.
Speaking of Connie's, those breakfast biscuits are hearty, and their homemade blueberry donuts are the best way to win over coworkers. 
And Papa V's, the gas station at the corner of Main Street and I-45, has the best fried chicken in town. Their plate lunches are hot, ready, and served with a smile. Lots of Tupelo folks have Papa V's cater Thanksgiving and Christmas dinners. It's that good. 
The city has so many wonderful and welcoming restaurants you could spend all day trying to decide where to eat. We seriously put them all on a wheel and spin it when we're going out for lunch. But instead of worrying about where to try next, just hit the taco truck.
Taqueria Ferrus makes the best taco in all of Mississippi, hands down. They're simply dressed — lime, cilantro, diced onions with a radish and roasted jalapeño on the side. The street corn and agua frescas round out a perfect lunch, especially if you take it to go and eat it on the side of the Natchez Trace.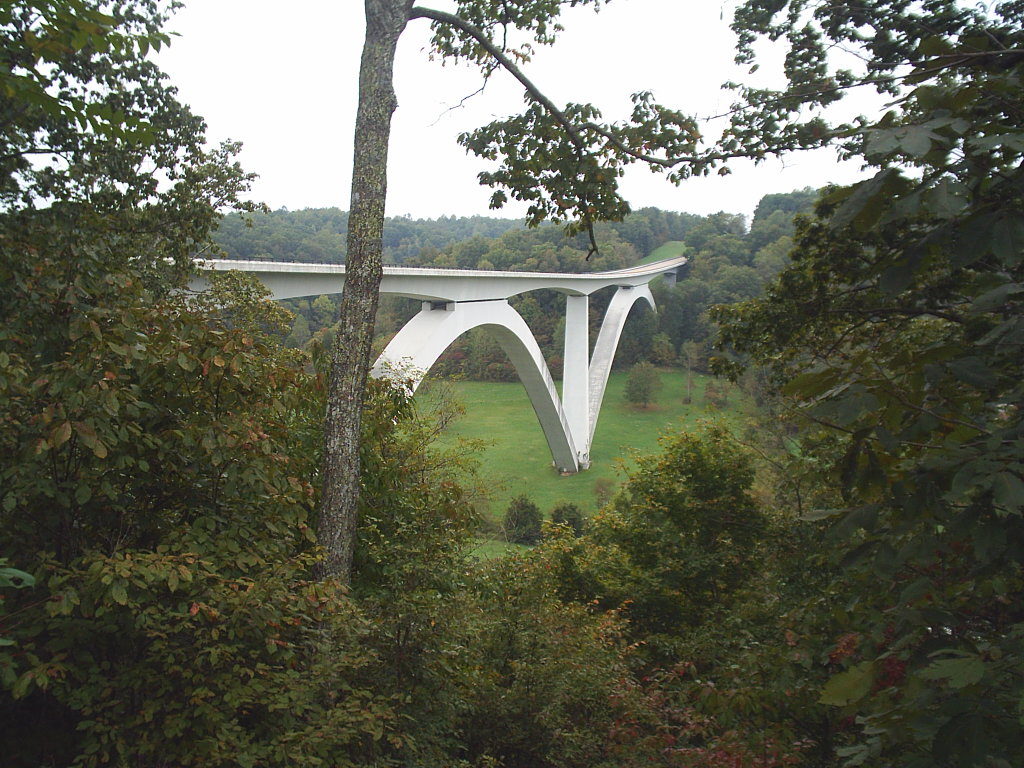 Before you leave, you must spend some time walking, jogging, hiking, biking, or driving the Natchez Trace. The 444-mile national parkway is headquartered in Tupelo, and miles of trails make it the perfect way to spend a morning. The historic sites every few miles make for a great leisurely drive through time. And the well-maintained roads are welcoming to both bikers and cyclists. 
You're almost guaranteed to see someone cycling the whole Trace on any visit. Or a group of retired bikers who insist on pulling their Harleys over at every historical marker along the way (there are more than 150). 
The Trace Parkway began as a series of game trails grazing herds used to travel between vegetation surrounding the Mississippi River delta and the salt licks of the Nashville area. From there, the Choctaw, Chickasaw, and Natchez tribes used the trails to hunt and travel between camps. 
When traders began sailing down the Mississippi River to sell goods in the Port of New Orleans, they returned home on foot, wearing an even more distinct trail between New Orleans and Nashville. Now you can do the whole thing in a day starting with breakfast at the Loveless Cafe in Nashville and dinner at The Camp right on the Mississippi River in Natchez, Mississippi. 
If you're coming from New Orleans, Jackson, or Nashville, the Natchez Trace may be the best way to begin and end your Tupelo road trip. Just go slow, because the 50-mile-per-hour speed limit is strictly enforced.