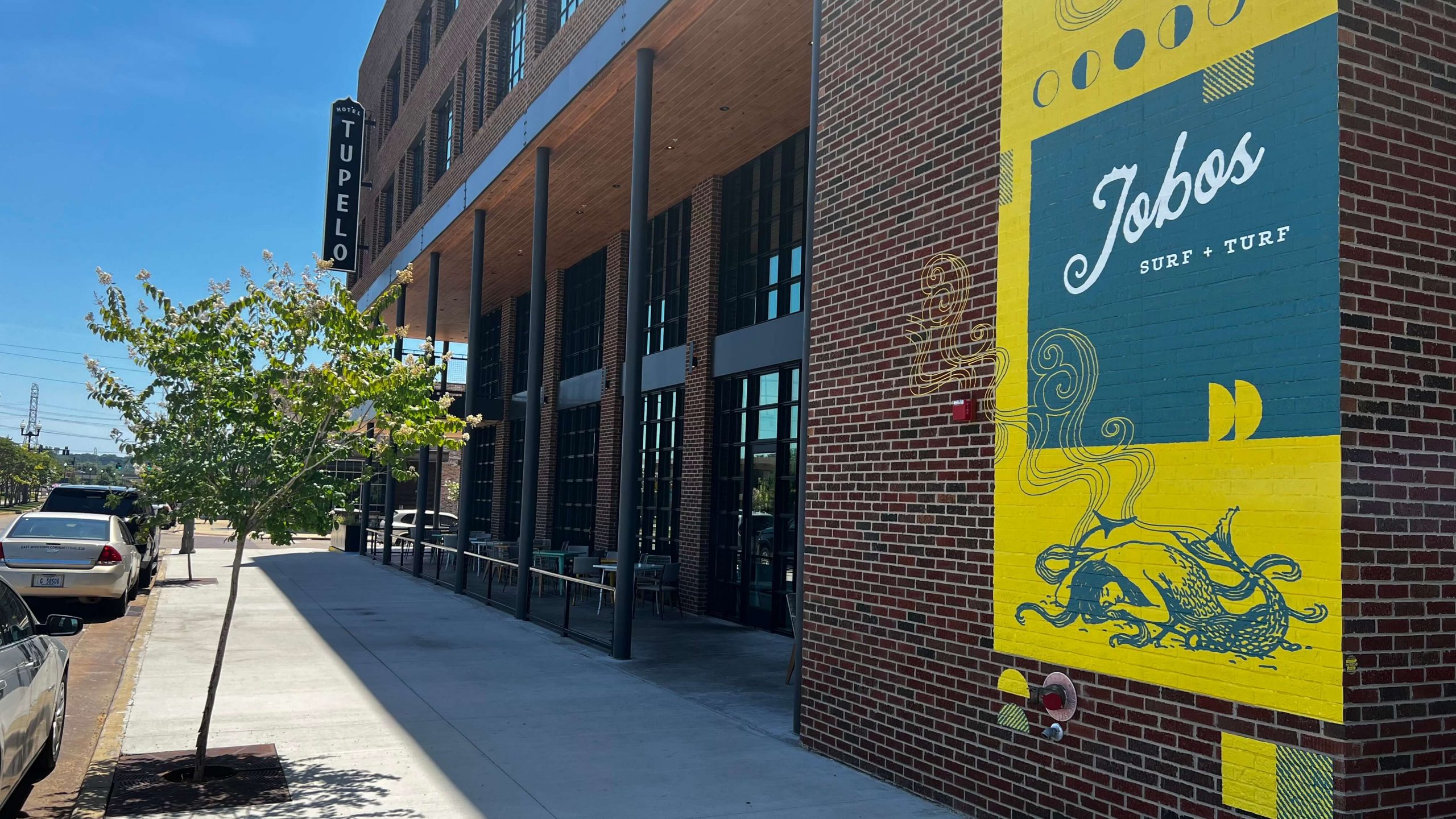 From vegetable art projects to America's best burger, Tupelo chef and restaurateur Mitch McCamey sees food differently
Mitch McCamey is known for his ability to find a new way into an established cuisine — a unique perspective that truly feels one-of-a-kind. It's like he's never entered a building through the front door. His newest restaurant, Jobos, is yet another culinary perspective shift. 
Jobos injects the classic surf and turf menu with a distinctively Mississippi Gulf Coast flavor that is as comforting as it is surprising.
It's the latest creation of Tupelo restaurateur Mitch McCamey. And it's just as good as the rest of his restaurants (Kermit's Outlaw Kitchen, Kermit's Soul Kitchen, Neon Pig, and King Chicken).
The Jobos Concept
Mitch infuses his love of fresh produce and penchant for rustic plating into the Jobos menu.
Street Corn. Ceviche. His impressive "vegetable art project." An octopus appetizer served with Benton's bacon and slaw. A blackened shrimp melt stacked high with mushrooms, avocados, and Duke's mayo. 
Jobos occupies the first floor of Hotel Tupelo. The decor is decidedly coastal while still fitting into the modern boutique hotel vibe.
Kermit's Outlaw Kitchen
Prior to Jobos, Mitch and his crew opened Kermit's Outlaw Kitchen in an old storefront in Downtown Tupelo. The menu focused on modernizing southern dishes and southern-izing modern dishes. Its dishes showcased vegetables from local farms and the meat was cooked to perfection.
As kitchens, and eventually dining rooms, reopened in late 2020, Kermit's Outlaw Kitchen became Kermit's Soul Kitchen. The new concept had the same focus on well-prepared meats and quality ingredients. But the soul concept shifted to a more homestyle menu featuring barbecue and comfort favorites. 
Neon Pig
Kermit's wasn't Mitch's first splash in the Tupelo food scene. When he opened the Neon Pig, a burger joint, fish market, and butcher shop all rolled into one, the Smash Burger quickly rose to local fame (so much so that other Tupelo restaurants serve the same patty in their own style). It wasn't long after opening before it was named the best burger in America by a Thrillist.com poll.
The Smash Burger is absolutely the star of the menu, but the tomato salad and lunch-special tacos are always delicious.