Obviously, we're going to say Carmigo is the easiest way to sell your car on the internet, but stick around, and we'll prove why.
List in minutes. Sell in a day. Make more money.
What's the Easiest Way to Sell My Car? 
You're on the Carmigo website. Did you think we were going to say someone else? No. It's Carmigo. 
Stick around, and we'll tell you why. 
You can do it from anywhere.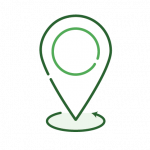 Carmigo's marketplace brings you multiple offers for your car, so you don't have to drive from dealership to dealership comparing trade-in offers or, worse, get scammed in a private sale. 
Thanks to our virtual inspection technology, our entire process happens on your phone. You can list your car in less than 10 minutes, and we send it out to our entire network of buyers. 
The buyers love it because they don't have to spend their whole day inspecting cars they don't want. They can search for the specific cars they need for their lot and make an offer. 
Three Easy Steps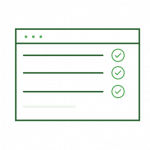 The listing process truly takes less than 10 minutes. All you have to do is snap some pics, answer a few questions, and set your minimum price. 
Our virtual inspection tool will guide you through the process of taking pictures of your car from 12 different angles using your phone's camera. 
Then you'll answer a short questionnaire about your vehicle's features, history, and condition. 
Finally, set your minimum price. If you get an offer on the Carmigo marketplace that meets or beats the price, it sells automatically — no negotiating or haggling required. 
And then we'll handle the rest. 
Watch the Offers Roll In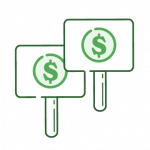 Once your listing goes live, buyers will have about one business day to make an offer on your car. Each new offer must be higher than the last, and we'll send you a message each time a new offer comes in. 
This is where the Carmigo Marketplace shines. Because our marketplace listings expire after a day, there is daily activity. Buyers don't want to miss out on a listing, so they check back regularly. 
And because the buyers can see their competitors' offers, a sense of competition over a car can drive more offers. 
At the end of the day, if the highest offer meets or beats your price, the car sells. 
We Handle the Rest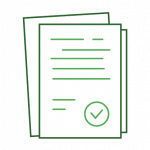 As soon as the sale goes through, we'll begin paying off your car loan (if you have one) and transfer the remaining balance to your account. 
Our title clerk will ensure the legal transfer of ownership from you (or the bank) to the new buyers. 
We'll handle any additional paperwork, and we'll even pick it up.
What Our $350 Fee Includes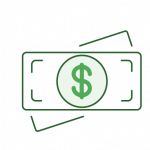 For our part, Carmigo charged a $350 flat sell fee. We'll take the $350 out of the sale proceeds if your car sells before transferring the rest to your bank account. And if your car doesn't sell, you don't pay.