December Gas prices are continuing to fall going. Gas prices have finally dipped below the $3.50 mark for the first time since January.
Gas prices continue to fall going into December
Gas prices have finally dipped below the $3.50 mark for the first time since January.
If trends continue, 2022 will begin and end with the year's lowest gas prices, which isn't too bad considering we also set all-time record highs for gas prices this summer. 
December Gas prices continue to fall as turkey consumption eases.
In honor of AAA's recent headline, "Too Much Turkey? Gas Prices Keep Sliding Lower," we're busting out our corniest gas-related holiday headlines too. 
The only things that can slow the price decreases are OPEC's new decision to reduce oil supplies and the European cap on Russian oil prices. But even with those new factors, we'll likely see gas prices continue to fall. 
"Gas prices are dropping sharply and are only a nickel more per gallon than a year ago," said Andrew Gross, AAA spokesperson. "But with oil being the main ingredient in gasoline, OPEC+'s move could slow this decline. However, the gas price will likely soon be lower than it was a year ago." 
December gas prices and pumpkin pie intake inversely correlated, economists speculate.
Ok, economists aren't actually speculating this, but it's a funny headline. And for a brief period, gas prices and pumpkin pie intake were inversely (if not spuriously) correlated. 
Currently, gas prices are down nearly 40 cents from last month and up only five cents from a year ago.
Reliance on Reindeer power reduced fuel demand in the holiday season
Santa's reindeer actually have a negligible impact on global gasoline prices. But, economists reported a multi-million barrel dip in consumer fuel demand while domestic gasoline stocks increased. 
What Do lower December Gas Prices Mean for You
Well, you'll notice that filling up your car is less of a strain than this summer. 
And for anyone considering selling a truck or large SUV this fall, you may also notice potential offer prices going up. This increase in offers on larger vehicles is partly due to the reduction in gas prices, and consumers are beginning to feel more confident about their ability to pay for gas.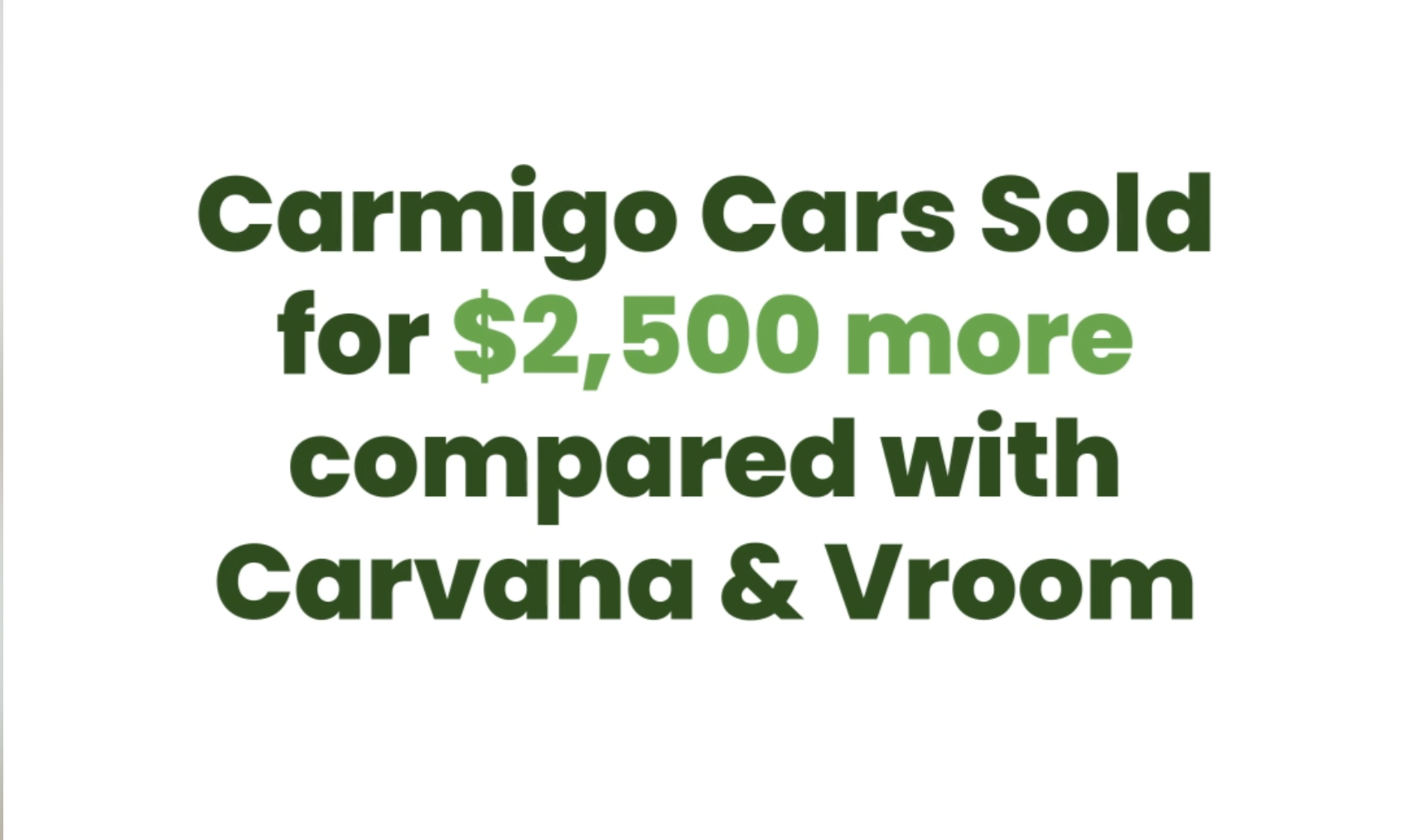 And if you're looking to sell, as always, consider listing on Carmigo first. Our sellers get multiple offers in as little as a day, and there's no obligation to sell if the highest bid doesn't meet or beat your minimum price.