The Average Gas Price is $3.76 today (October 26), down one cent from Tuesday and eight cents from the week before.
What gas prices can you expect to pay heading into November?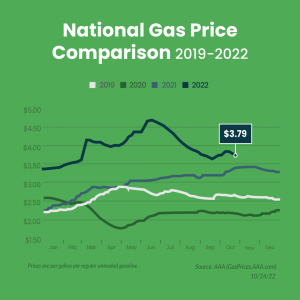 The average national gas price is hovering back around $3.75 after a few weeks of increases.
When we last spoke, gas prices were nearing the end of a historical fall. But right after the last gas update, the prices began to tick back up.
Thankfully, we're seeing them level out and decline once again.
On October 26, the Average Gas Price was $3.76, down one cent from Tuesday and eight cents from the week before. Gas prices are still a few cents higher than last month.
Will the Average Gas Price Go Back Up?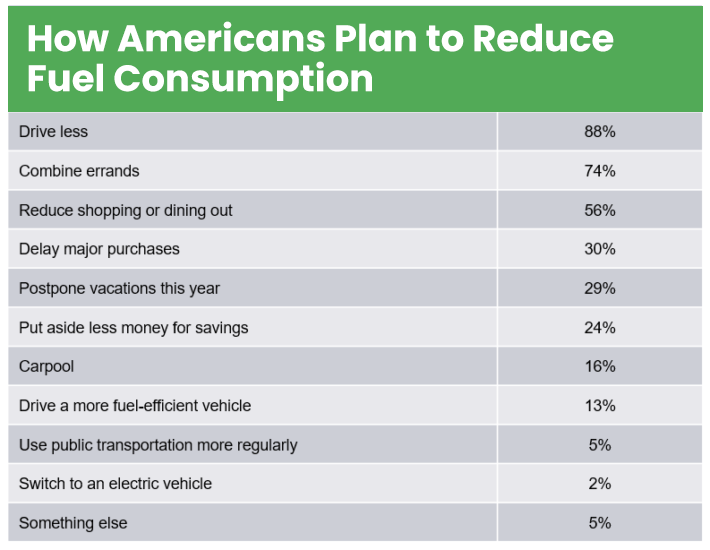 It's no secret that energy will be in high demand this winter because of Russia's war in Ukraine. But across the nation, demand for gas has remained low.
On a positive note, the low demand appears to be a lasting trend.
During the summer price hike, AAA asked drivers how they were coping with prices. Many drivers responded with specific usage reduction behaviors like driving less, carpooling, and making fewer trips. Prices were so high for so long this summer that drivers may have made those behaviors more permanent.
We could see gas prices continue to dip into next week. But prices probably won't drop below $3 anytime soon. However, with the continued reduction in demand, we may see them stabilize.
Are Larger Vehicles Starting to Sell Better?
We are seeing a tiny bit of movement on SUVs and trucks that require more gas.
Here's what our Operations Manager Chris Michael had to say when I asked if SUVs are selling better, "Slightly better than last month, but I don't think it's enough to brag about."
But the enthusiasm for fuel-efficient and hybrid vehicles is still there. (Other than Teslas. Because people don't want to pay that kind of money for a car right now.)
What Does the Average Gas Price Mean for You?
The good news is that things aren't volatile right now. And if you're thinking about buying a big truck or SUV, you can probably get a good deal on one right now.
But if you're trying to offload a luxury SUV this month, you might want to drop your asking price a couple of percentage points.