New EV Charging Stations from Electrify America Designed for Comfort

Electrify America announced new "Human-Centered" EV charging stations and the fueling stations of the future look like… well gas stations.
Electrify America is calling their new EV charging stations a "customer oasis." Quite frankly, they do seem like a nice place to spend 30 minutes while you charge up your monstrous F-150 Lightning.
Follow this link
to see Electrify America's lookbook for the new concept. All joking aside, they look like a very chill place to charge a car.
The EV Charging Stations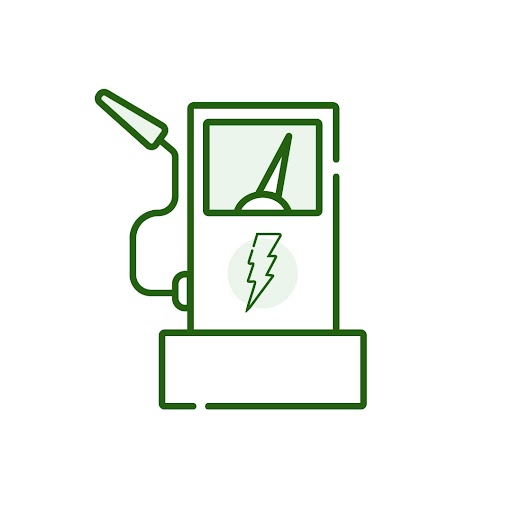 Here's what else Electrify America's press release said about the new concept:
Providing a more inviting transition to an electric vehicle lifestyle from a traditional gas station 

Adding solar canopies, waiting areas, and other customer services at select locations 

Introducing technology and design enhancements to its next-generation ultra-fast charger

Expanding onsite battery storage systems to more than 150 stations
The retail spaces will be designed to accommodate waiting travelers in safe, comfortable, and well-lit spaces. 
The customer lounges should be well-received, at least until recharge times are shorter. Currently, charging takes at least 30 minutes, though industry experts think it will reach 10 minutes. 
Electrify America's Plan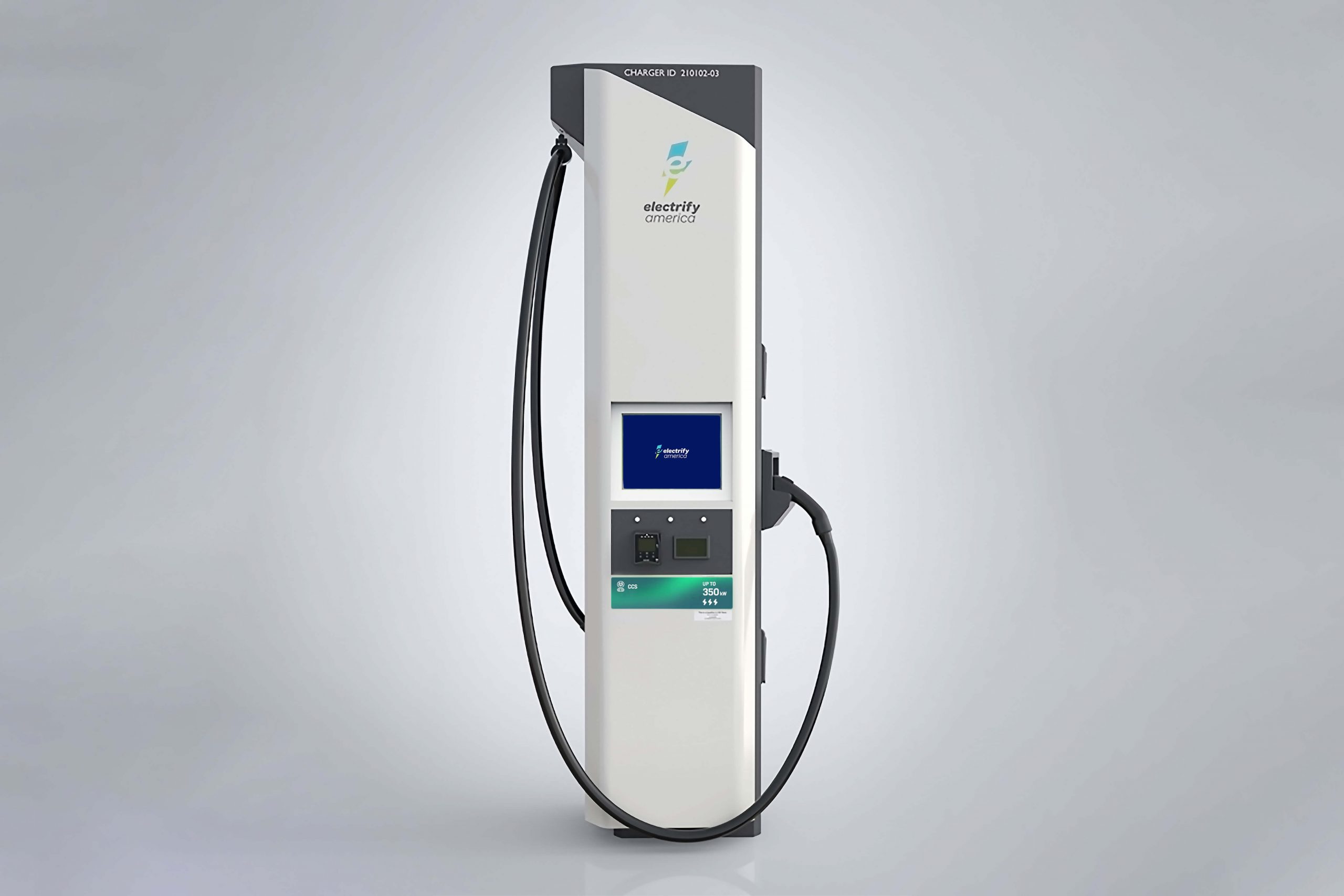 One of Electrify America's next-generation EV charging stations. The company recently announced plans to make the pumps smaller and even easier to use.
In addition to the customer-focused amenities, Electrify America said it intends to increase battery capacity at 150 stations around the country to make the process more efficient. 
And the solar panel awnings will do a lot more than simply provide shade to customers. The panels should help stations produce power themselves, store it on-site, and reduce strain on the energy grid. 
The company said they're also working to make the actual charging stations (think gas pumps) easier to use. 
The EV Charging Future
Cross-country EV road trips aren't easy to pull off with the disjointed charging infrastructure. But, now Electrify America is stepping in to some of the gaps in the current system. 
The Biden administration and Transportation Secretary Pete Buttigieg have been clear about their plans to strengthen the electric infrastructure. They've been especially bullish on EV charging stations. 
Biden has outlined a plan to have 500,000 EV charging stations in the US.
As of now the future of EVs is unclear. But Electrify America has given us a glimpse into what it will look like in the short term. 
Electrek has some more details on the plan, which includes rollouts in markets in California and New York this year and next.