How To Sell My Car: Steps To Sell Your Used Car
At some point, we all need to sell a car. If this is your first time doing so, you might find yourself scouring google search results for "how to sell my car." There are three avenues you might be considering; selling my car privately, selling my car to a dealership, or using an online marketplace like Carmigo. In this guide, we'll break down the steps for each of these methods.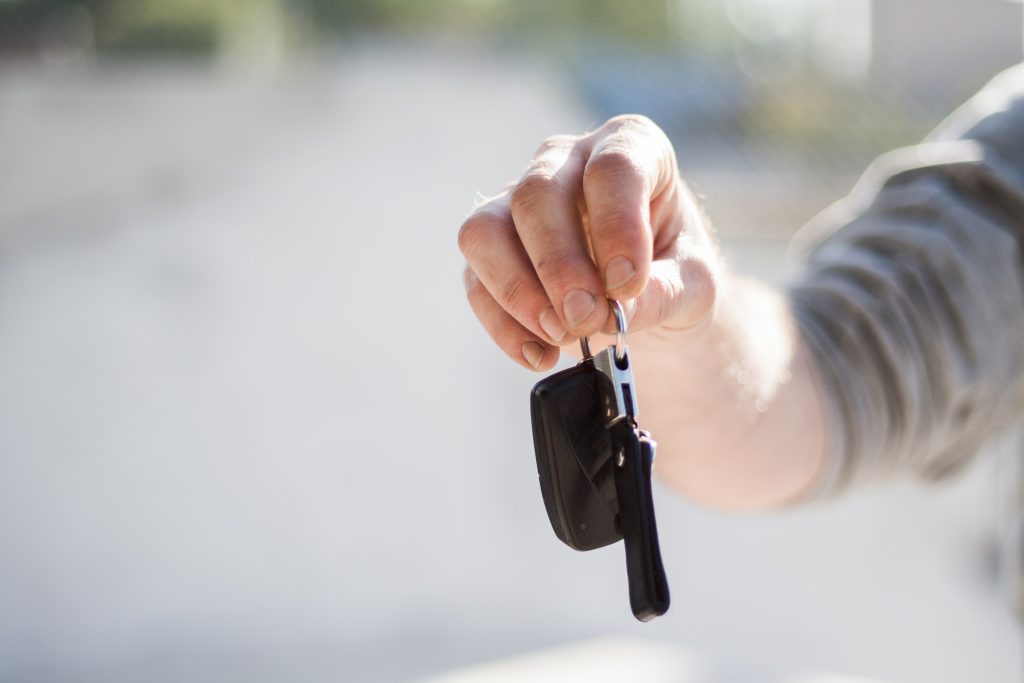 Selling your car privately can be a rewarding experience, as it allows you to maximize your profits and exercise greater control throughout the process. By cutting out the middleman, you can directly connect with potential buyers and negotiate a price that suits both parties. Here's a breakdown of the steps involved:
Research the Market:
Begin by researching your car's current market value. Factors such as make, model, mileage, condition, and regional demand can affect its price. Online platforms like Kelley Blue Book or Edmunds can provide estimates to help you set a competitive asking price.
2. Gather Necessary Documentation:
Compile all essential paperwork related to your car, including the title, maintenance records, warranty information (if applicable), and any other relevant documents.
3. Clean and Prepare Your Car:
Give your car a thorough cleaning, both inside and out. Remove personal belongings and ensure it's in a presentable condition for potential buyers. Consider getting a professional detailing service to enhance its visual appeal.
4. Capture High-Quality Photos:
Take clear, well-lit photos of your car from various angles. Highlight its best features and showcase any recent upgrades or repairs. Online listings with attractive visuals tend to generate more interest.
5. Create an Online Listing:
Utilize online marketplaces such as Craigslist, Facebook Marketplace, Autotrader, or local classifieds to create a compelling listing. Provide accurate details about your car's specifications, condition, history, and asking price. Be responsive to inquiries and arrange test drives with serious buyers.
6. Negotiate and Finalize the Sale:
Prepare yourself for negotiations and be open to reasonable offers. Conduct test drives safely and accompany potential buyers if possible. Once you've agreed on a price, complete the necessary paperwork, including a bill of sale, release of liability, and transfer of ownership. Accept payment via a secure method, such as cash or a cashier's check.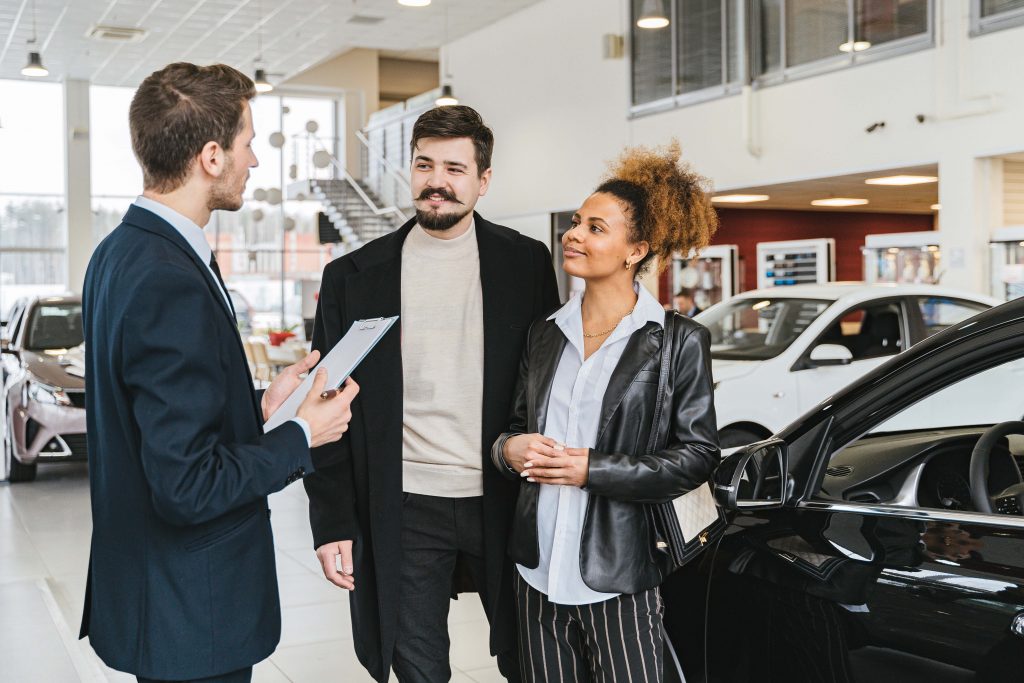 Selling your car to a dealership offers numerous advantages, providing a convenient and hassle-free experience for those seeking a streamlined transaction. Whether you're pressed for time, prefer to avoid the complexities of selling privately, or simply value the ease of working with professionals in the automotive industry, opting to sell to a dealership can be a smart choice.
Research Your Car's Value:
Just as with selling privately, determine the market value of your car using online resources. This information will provide a baseline for negotiations with the dealership.
2. Gather Documentation:
Collect all the necessary paperwork, including the car's title, maintenance records, and any other relevant documents. Having these ready will streamline the transaction.
3. Get Multiple Quotes:
Approach different dealerships to obtain quotes for your car. Visit their websites or contact them directly to inquire about their car-buying programs. Consider both franchised dealerships and independent used car dealers to compare offers.
4. Schedule Appraisals:
Schedule appointments with the dealerships that provided the most appealing quotes. Bring your car to their location for an in-person appraisal. Be prepared for slight variations in the offers based on their assessment.
5. Evaluate and Negotiate:
Compare the offers you receive and evaluate them based on price, convenience, and trustworthiness. Negotiate with the dealerships to secure the best deal. Keep in mind that you can leverage competing offers to drive up the price.
6. Complete the Sale:
Once you've agreed upon a price, review the dealership's paperwork carefully. Ensure that you understand and agree to the terms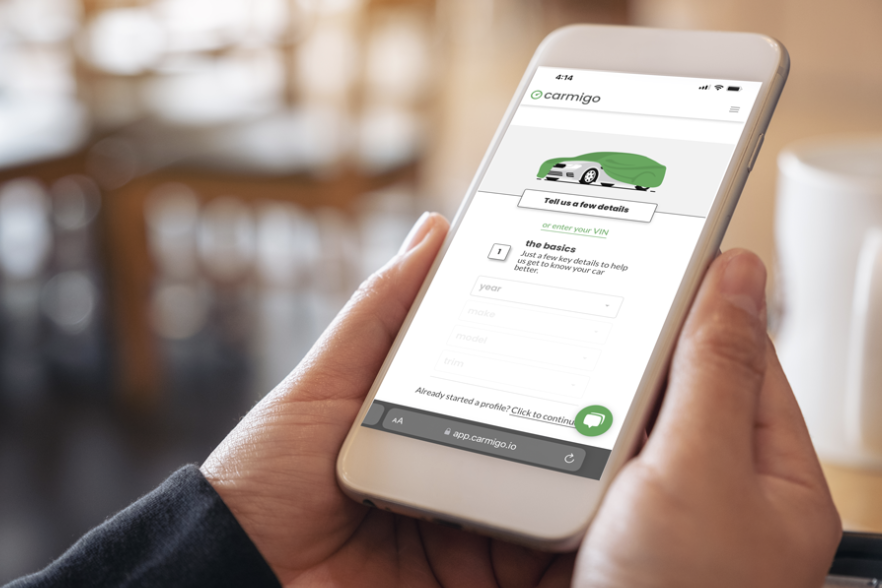 Selling a car on Carmigo is incredibly easy, and requires the least amount of effort on your part. The Carmigo process can be done wherever you have a smart phone and cellular service. Getting started is quick and once you've listed your vehicle, the Carmigo team takes over and handles the rest. This method works great if you don't have a lot of time on your hands, or would just rather do something else. You also don't have to sacrifice a good deal this way. It's the simplest method on this list, and only has three steps.
Complete Your Car's Profile
To start the process, you need to enter some information about your vehicle. This includes your VIN, car make, model, trim, color, and more. You also need to take a few pictures. All this can be done from your phone in less than15 minutes.
2. List Your Car
Once you've completed your profile, you're ready to set an asking price. You can get suggestions from Carmigo, or you can do your own research and set your asking price on your own. If you opt to set your own reserve price, make sure it's not too low or too high. You can set a good price by doing a little market research on your vehicle.
3. Sell Your Car
After setting your reserve, Carmio takes care of the rest. Your car is shown to a huge network of dealerships. The Carmigo team handles all the paperwork and all you have to do is sit back and relax. There is a flat $350 sell fee that only applies if your vehicle sells, and you only have to sell if your reserve is met. This means there is no risk in it for you. Now just wait for your car to be picked up so you can get paid. So easy.
With these three methods in mind, you are sure to find a way to sell your car. Think about what works best for you and what you prioritize in a sale. Do you prefer full control? In that case selling privately might be your answer. If you want to go the classic route and sell at a dealership, that method is tried and true. If you want ultimate ease without missing out on a great deal, Carmigo is the choice for you.