August is the most normal the US economy has been in years. But what does that even mean? Inflation has slowed and gas prices are lower.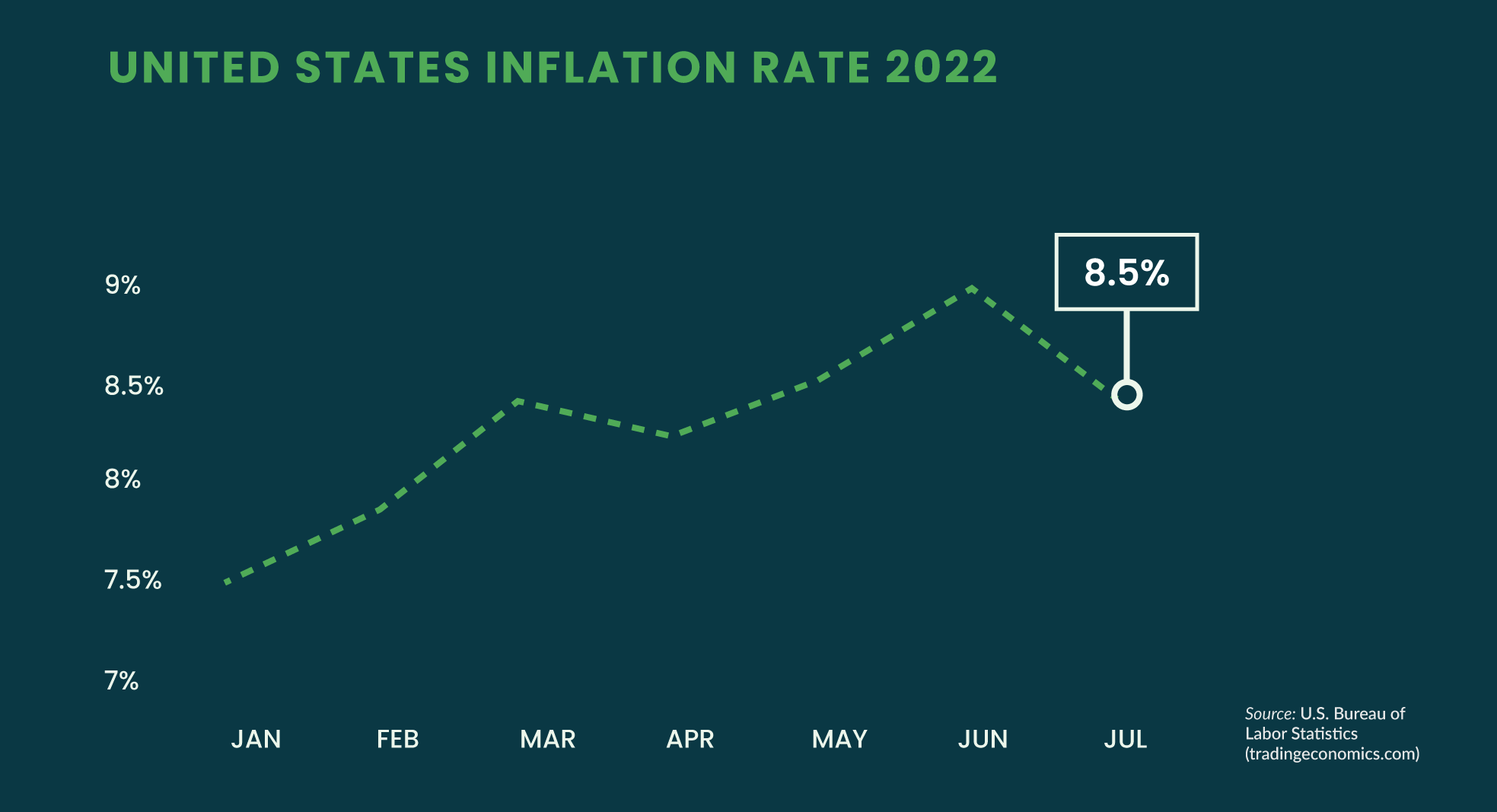 August is the most normal the US economy has been in years. But what does that even mean? 
Well, inflation has slowed down (a little), and gas prices are much lower than they were a few months ago. At the same time, new car production is ticking back up, and used car prices are starting to normalize. 
Inflation Slowed More Than Expected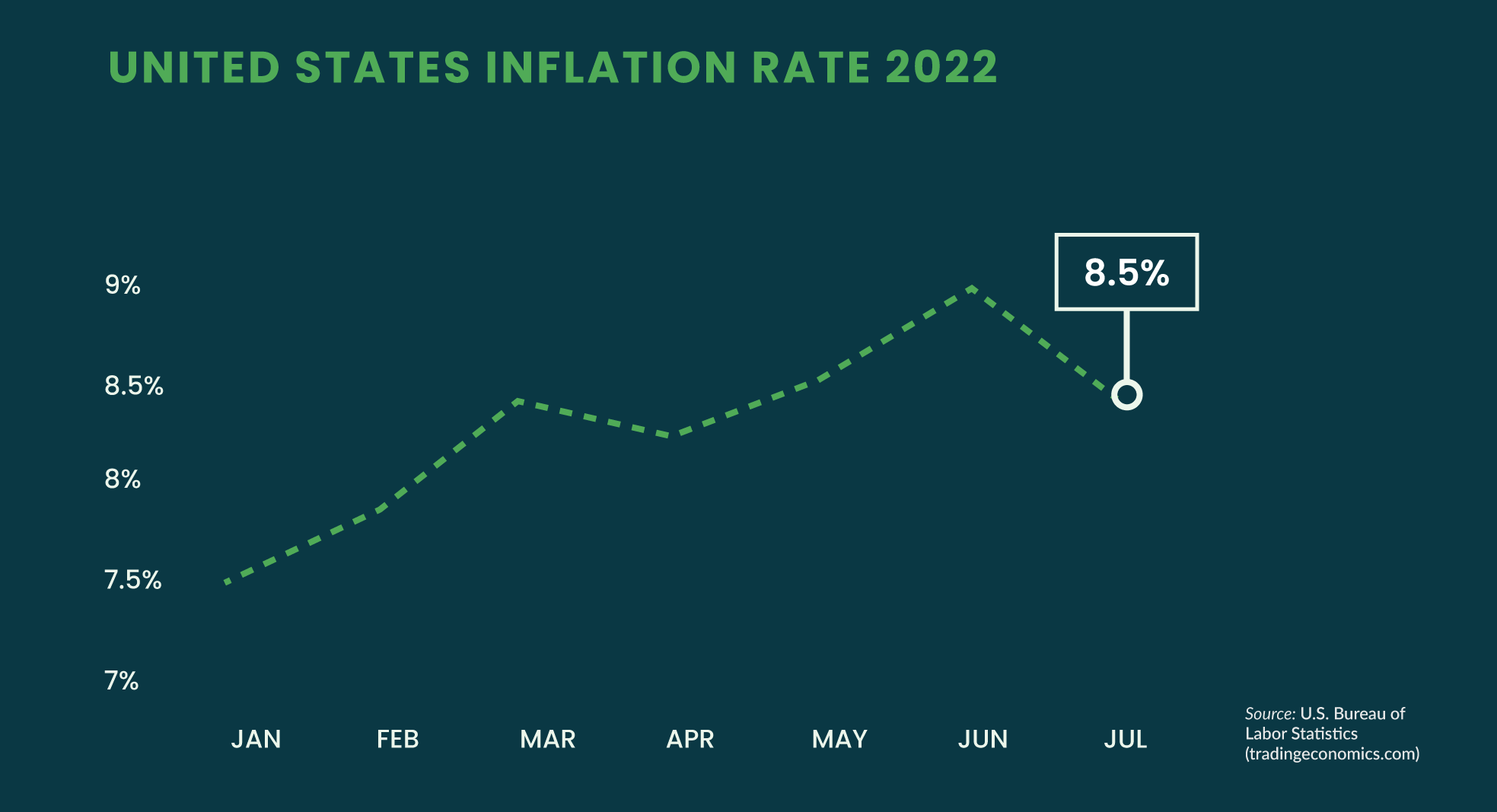 At the time of publication, inflation in the US economy slowed. In fact, the inflation rate was lower than it's been since the spring.
Quick Definition: Inflation is the gradual increase in prices and/or gradual reduction in the value of a currency. So the inflation rate is the rate at which prices increase.
So the slowing of the inflation rate means that the prices we've seen rising all around us are beginning to normalize again. 
Lower inflation means lower prices, which is good for almost all American consumers. But if you're selling a car, it could mean a slightly lower price for you. 
Inflation is almost always going up but at a low and consistent rate. According to the US Bureau of Labor Statistics, inflation increased by more than 9% in June, nearly double the rate from a year ago. But in July, inflation was down to 8.5%. 
Following the passage of the Inflation Reduction Act, we can expect to see continued decreases, though an immediate return to 5% is unlikely. 
Gas Prices on Their Way Down
The great gas price hike of 2022 may finally be over. Gas Prices are finally dropping after reaching all-time highs.
Last week the average national regular gas price dropped below $4 per gallon for the first time since March, according to AAA. As of publication, the average price of a gallon of regular gas is 3.943, down seven cents from last week and nearly 60 cents from a month ago. But that's still more than 75 cents higher than last year. 
Even With Prices Falling, Americans Are Driving Less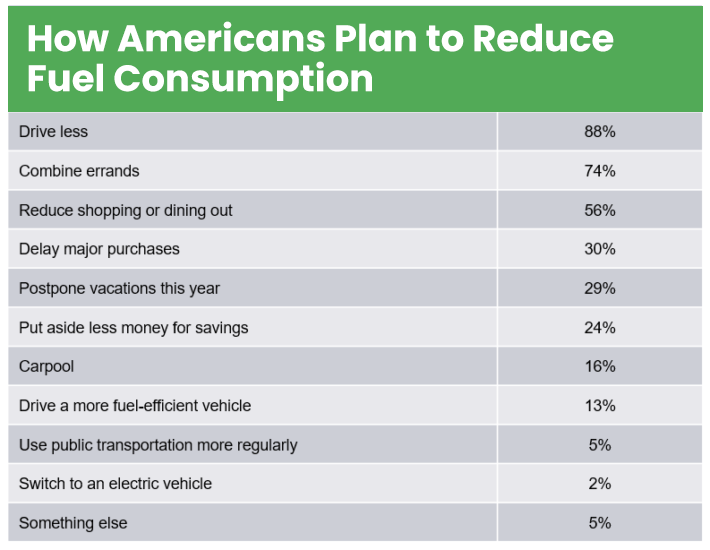 A survey by AAA found drivers are changing their driving habits to keep their gas consumption in line with their budget. More than 60 percent of US adults have already made changes since the historic rise in gas prices began this spring. 
New Car Production Steady, Inventory Up
New car production has finally had time to begin catching up following pandemic production shortages. 
According to the Cox Automotive monthly industry update, new vehicle inventory is up 2% over last year. That's 20,000 more vehicles on the lot. While this is only a drop in the bucket, increased supply will eventually lead to price normalization, which we're already beginning to see in used car sales. 
Used Car Prices Normalize
The Cox Automotive report contains the headline: "Used Prices Back to Depreciation." That means used cars are finally selling for less than their new car sticker price. 
But the listing price for used cars is still 11% higher than last year. 
That means many sellers are trying to sell used cars for more than buyers are willing to pay. 
The trend seems to be on the buyers' side, but we'll have to wait and see how it plays out. 
The Manheim Used Vehicle Value Index has wholesale used vehicle prices down 3.6% from July to August but still more than 6% higher than a year ago. 
We expect used car prices will continue to drop. But remember, used car prices are still at an all-time high. 
New EV Tax Credits
The Inflation Reduction Act expands the current EV Tax Credits as a part of lowering the demand for gas and overall inflation.
Getting an EV tax credit might seem a little confusing on the surface. But with a little research, the help of a good car salesman, and some patience during tax season, you could get up to $7,500 back on your federal taxes. 
The new Inflation Reduction Act also opens up the EV tax credit to Americans purchasing used EVs. The Congressional Budget Office has reported nearly 25,000 used EVs will qualify for up to $4,000 in tax credit in 2023.
If you've been on the fence about an EV purchase, now is the time to take advantage of federal funds. When you file, you will start saving on gas immediately, and up to $7,500 will be added to your final tax return (or subtracted from your bill). You can put that toward anything, but if you put it toward your car, you'll be looking at lower monthly payments and reduced maintenance and fuel costs.
What's All This Mean For You?
Well, you should certainly be saving money on gas. And as inflation continues to slow, prices will hopefully go down on a lot of the stuff you buy. 
But if you're trying to sell a used car, we may be at the tail end of a historic price peak. That doesn't mean you'll lose all the value you have in your car if you sell it later. It just means you may miss out on record used-car price highs. 
Are you thinking of selling your car now? Give Carmigo a shot. We make it super easy to sell your car. You can build your car's listing in less than 15 minutes, and we can start getting offers from our network of dealerships in as little as one business day.