Mark your calendars and prepare your hearts, Super Nintendo World is making its way stateside next year. Earlier this month, Nintendo announced its plans to open the new theme park at Universal Studios Hollywood sometime next year. 
Nintendo already opened a Japanese version of the theme park in 2021, and the reviews are overwhelmingly positive. And from what we've seen, they're right. The park in Japan looks super cool.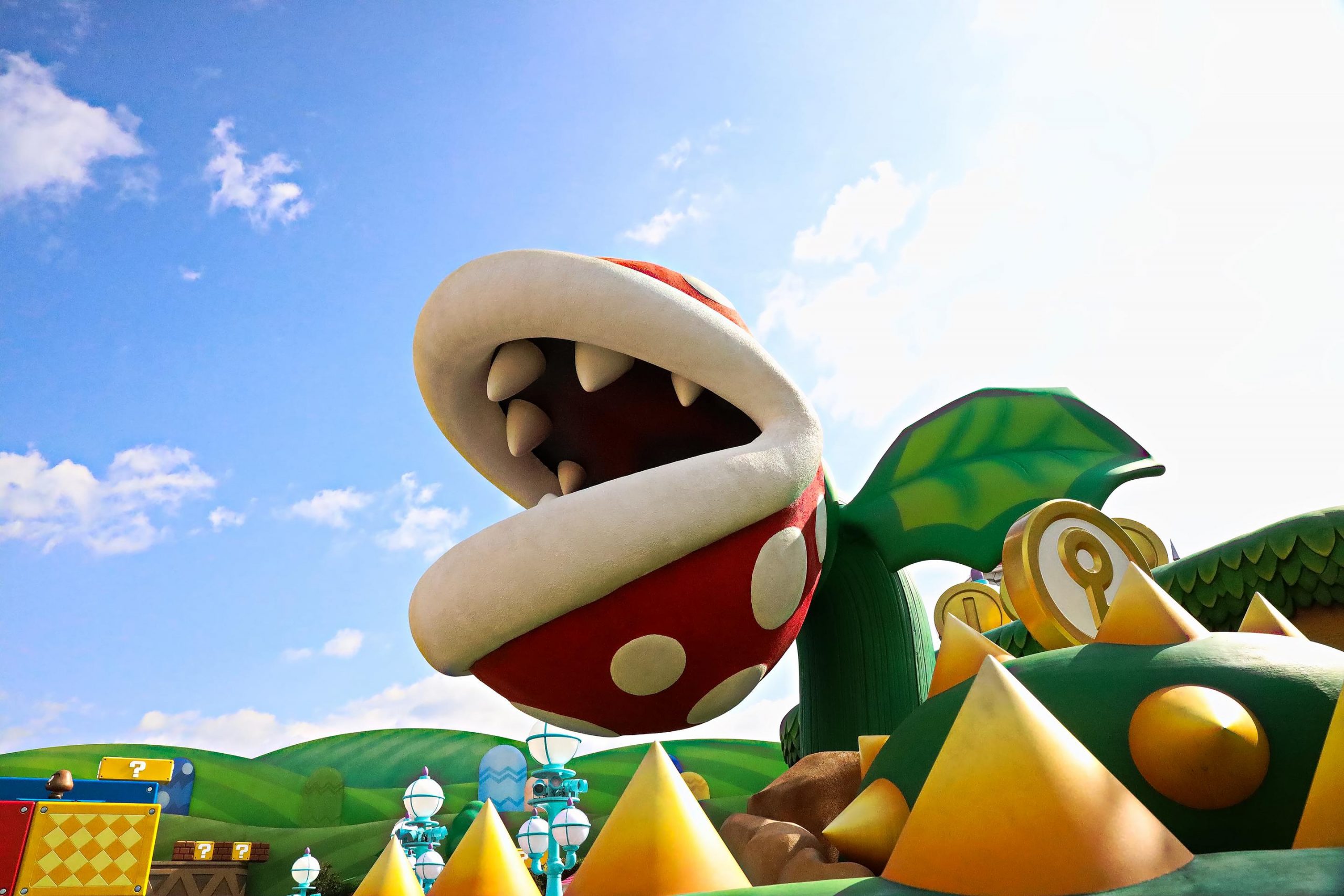 Super Nintendo World brings Nintendo's legendary video games to life. This giant piranha plant can be seen at the Super Nintendo World in Japan.
When Does Super Nintendo World Open?
The Super Nintendo World at Universal Studios Hollywood will open in 2023, but there's no official date set — not that "grand opening" dates matter much in the waning days of COVID. After all, the park at Universal Studios Japan delayed its opening to March 18, 2021, after COVID caused multiple delays.
Don't fret if you live in the eastern US, Universal Studios Orlando will get its own Nintendo theme park in 2025.
Nintendo Plans to Expand
And all Nintendo fans will be excited about the company's commitment to the theme park experience. Only a year after the park's opening, the company announced plans to add a Donkey Kong section to its Japanese park in 2024. We can only hope they plan to expand the Hollywood and Orlando parks as well. 
So pick your park, make a note on your calendar (sometime in 2023 or 2025), and start saving up to take the whole family. We'll certainly be checking it out as soon as we can. Here's to hoping the entrance is a big green pipe. 
If that's not enough Nintendo excitement for you, Illumination Studios (Despicable Me, Sing) has an untitled Mario movie in development expected to release at the end of 2022.