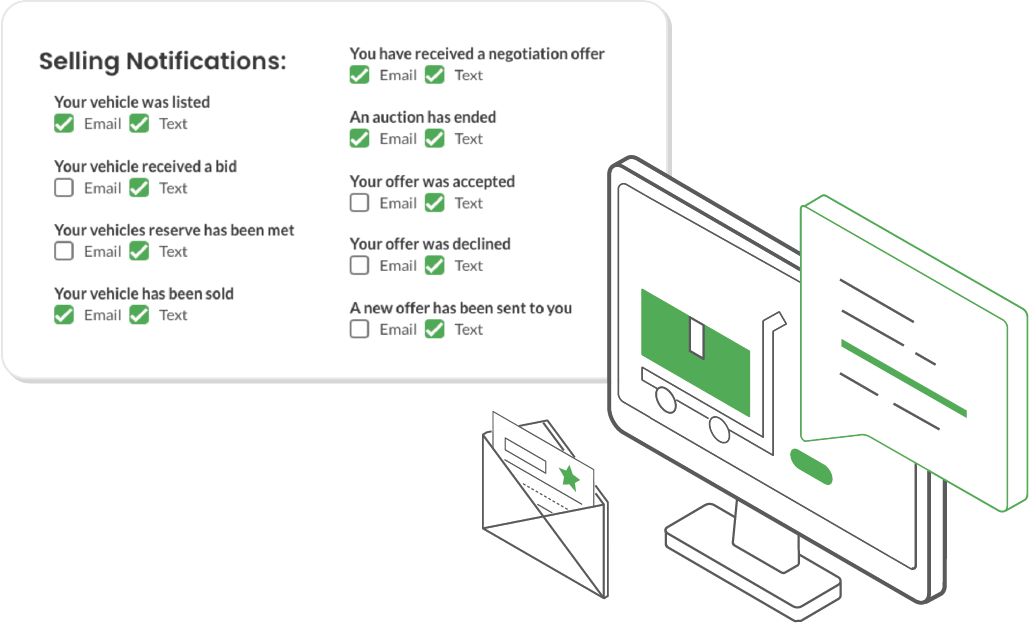 In the top right corner, click your name, and then click settings. 
Here you can choose when you want to be notified and when you'd rather not. That way, you can stay in the loop without having to be too in the loop.
We don't want you to miss out on the cars you're buying and selling. But we don't want you to get so many notifications you miss out on everything else, either.