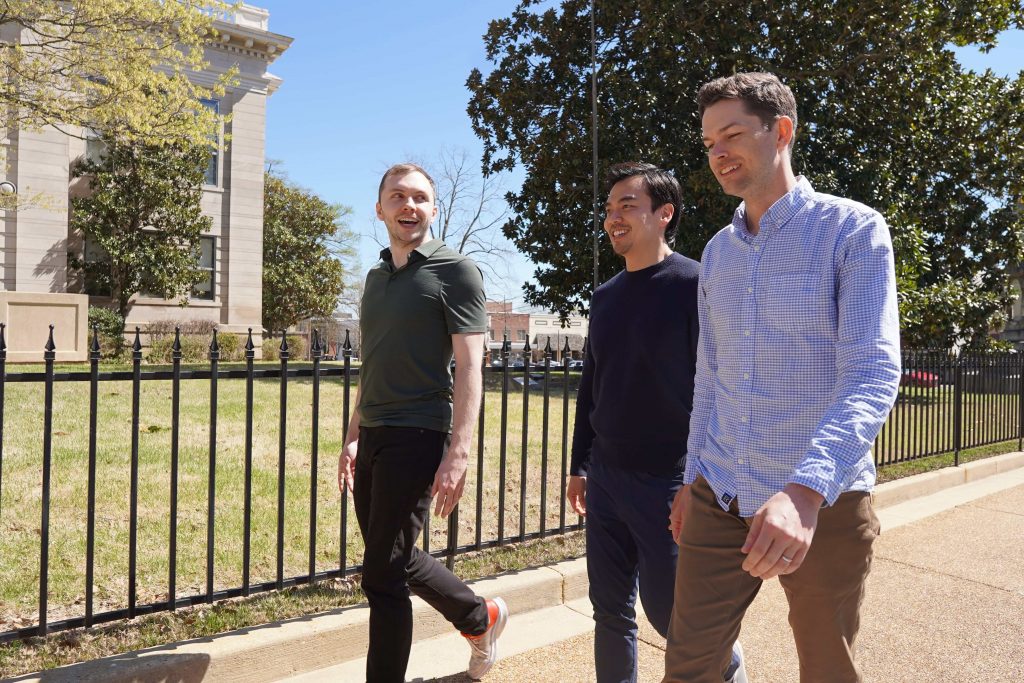 Mississippi-based startup recognized as industry innovator.
TUPELO, Miss. — Cherokee Media Group, the leading news source for the pre-owned automotive industry, named Carmigo one of the eight most promising companies using technology to improve an aspect of the automotive industry. 
"We are thrilled to recognize and celebrate the accomplishments of this year's honorees who are setting new standards for excellence in the automotive industry," Cherokee Media Group president Bill Zadeits said. "The Emerging 8 award program was developed to fulfill our commitment to honor companies that push the boundaries of innovation."
The award is given annually to companies selected from a candidate pool nominated by industry leaders. 
"Being named an Emerging 8 company is special to us because it reflects our mission," said Andrew Warmath, Carmigo founder, and CEO. "We have the words 'Make it easy' covering a wall in our office because we want to use our technology to make buying and selling cars easier. This recognition affirms our mission."
Carmigo's technological advantage is its mobile inspection tool that allows consumers to list their cars to our network of dealerships in less than 10 minutes. The tool, combined with Carmigo's industry-standard auction platform, diversifies the inventory sources, connecting car dealerships with a variety of daily inventory that includes consumer, fleet, sub-prime, dealer, and overage cars. 
"The 2023 Emerging 8 honorees are making significant contributions to the automotive industry through their innovative use of technology," said Amanda Dunlap, EVP of events and marketing at Cherokee Media Group. "We are proud to recognize their ingenuity and we look forward to celebrating their success at this year's Auto Intel Summit."
As a part of the recognition, Carmigo is featured in the April issue of Auto Fin Journal and will be recognized at the April 19 Auto Intel Summit in Raleigh, N.C.
About Carmigo:
Carmigo is an online vehicle marketplace connecting individual sellers with dealerships. Carmigo was founded through the frustration of consumers looking for a more transparent and convenient way to sell their vehicles and seeing dealers look for a better source of inventory than traditional auctions. Carmigo is based in Tupelo, Mississippi, and is rapidly expanding its team.
About Cherokee Media Group:
Cherokee Media Group (CMG) is a leading business-to-business media company that provides news and information to the vehicle remarketing, auto finance, and used-car industries in the US and Canada. Established in 1990, CMG publishes top industry media brands, including Auto Remarketing, Auto Remarketing Canada, SubPrime Auto Finance News, BHPH Report, and Auto Fin Journal. Delivering timely, accurate, relevant news and insights, its publications reach a broad audience of franchised and independent dealers, remarketers, auctions, OEM executives, captives and independent finance companies, banks, and more, through print publications, digital media, and live events including Canada's Used Car Week, Automotive Intelligence Summit, National Remarketing Conference Spring Summit, and Used Car Week.