Buying a car is pretty overwhelming. But with a little pre-purchase prep, the process can be a whole lot easier (and cheaper).
Here are Carmigo's eight essential steps before buying a car.
Buying a car is pretty overwhelming. You've got to make what feels like 100 decisions before you even get to the dealership. And then you're so worried you're not getting a good deal that you start making knee-jerk decisions.
But with a little pre-purchase prep, buying a car can be a whole lot easier. 
1. Get Pre-Approved and Set a Budget Before Buying a Car
Starting with a budget is such an obvious step in buying a car that it often gets overlooked. Knowing what you can afford will determine the type of car you buy and the dealership or private seller you buy it from.
You can sit down with your bank statements and figure out what you can afford or apply for a pre-approved loan from your bank. Banks typically don't want to lend out more than their customers can afford, so they'll give you a ballpark estimate. 
Once you have a price range, you can better understand what makes and models you can afford and which dealerships will be the best fit. 
2. Start With Your Need / Not Your Want
Carmigo's Inside Sales Representative, Dylan, says starting with your need will save a lot of hassle later on and probably save you money. 
"Ask yourself what you're really going to use this car for. Are you traveling a bunch for work? Do you need a truck to pull a horse trailer? Are you driving a bunch of kids around?"
Don't buy a brand new small car if you're planning on having more children. Go for a minivan. 
Don't buy an SUV or a truck if you're commuting and already on a tight budget. 
Cars are typically long-term purchases, so choose the vehicle/body type with the next five years in mind (i.e., small truck, Crossover EV, minivan, etc.).
3. Research the Cars 
Now that you know your budget and body type, it's time to narrow down the models, decide whether to buy new or used ones and pencil in some expected prices. 
Most models are pretty similar when sorted by body type. The Honda Civic and Hyundai Elantra achieve a similar purpose. 
The same goes for makes. Toyotas have similar add-ons, pricing structures, and technology across models. Hondas are similar to Hondas, Fords are similar to Fords. 
So as you think more about what you need in a car, find the make, model, and body type combinations you like best. Maybe you like how it feels to drive a CR-V but prefer the technology and luxury upgrades of a Toyota crossover. 
Since the CR-V and Rav4 are relatively equal in this example, price, availability, and dealership could become factors when buying a car.
4. Know the MSRP and the Market
Every new car has a sticker price (manufacturer-suggested retail price or MSRP), and every used car has a Kelley Blue Book Value, but that's not always the whole story. 
A new Camry may retail at $25,845, but if there are supply issues, you can expect to pay more. However, if sales are slow, you may be able to get a new Camry for $23,000. 
Find out how much money cars are being listed for compared to how much they're actually selling for.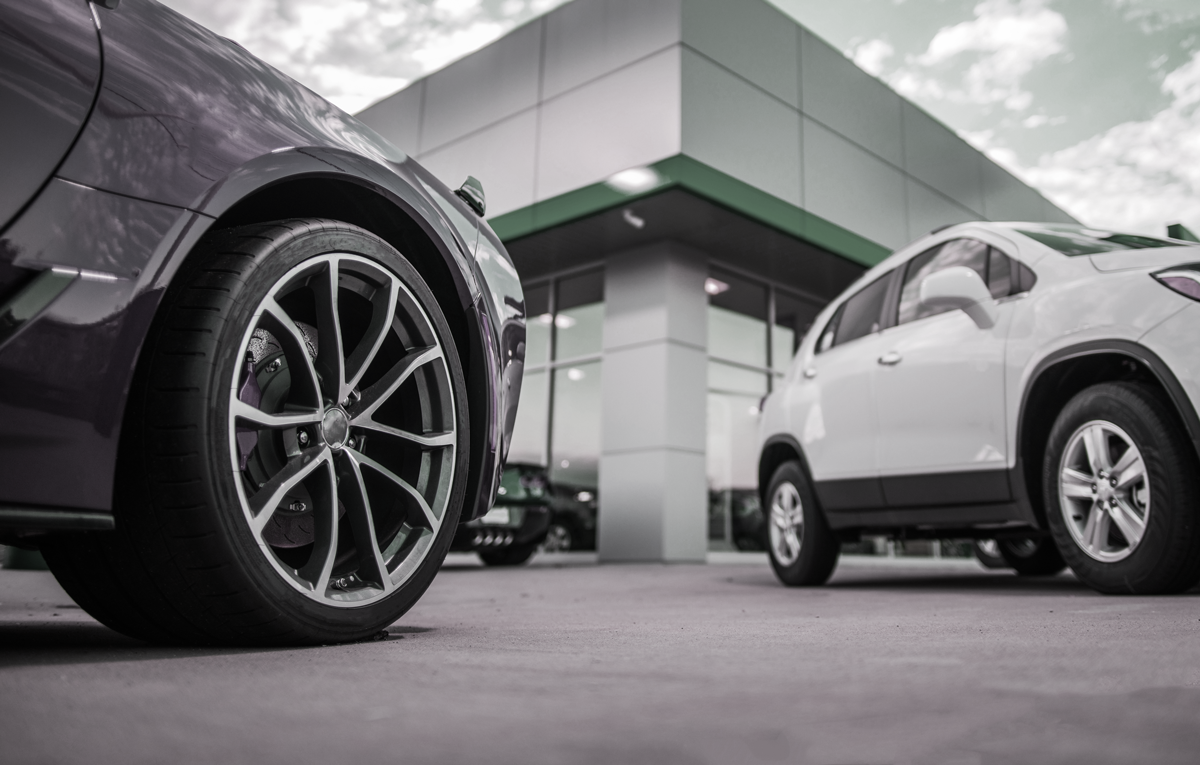 5. Research the Dealerships
All dealerships seem pretty similar on the surface, so it's hard to know which to choose when buying a car. They'll sell you a vehicle. They probably all have some used cars. They're all trying to make some margin on the sale to pay the bills, and most of them have lots of experience processing all the paperwork and service issues. 
But it's still a five-figure decision, so you want to ensure you buy a car from someone you trust. 
Here's what Dylan says: "Find someone that you know isn't going to pressure you to make a knee-jerk decision to buy a vehicle you don't want or can't afford."
Search dealerships in your area that carry the models you're interested in and have good reputations. Consider which ones have highly-rated service departments, especially if you're buying a car new. 
6. Research Trims and Add-Ons Ahead of Time
Most sellers will try to get every dollar they can for extra investments they've made in the car. And they should. But don't take their word for how much you should pay. 
Before you go to the dealership, you should know that each model has a variety of add-ons and features that can create $20,000+ differences in how much a car costs. 
For instance, an entry-level F150 is about $33,000, while the fully-maxed-out F150 Limited costs $5,000. Figure out where your needs fall within that range. 
And then there are added warranties, floor mats, and better wheels or tires. Most of those things can be purchased later. Make sure you know how much those things cost before buying a car. You'll probably be overwhelmed with decisions and paperwork that day. You don't want a stressful decision to be the difference of a few hundred extra dollars on your monthly payment. 
7. Read the Vehicle History Before Buying a Car
If you're buying a car that's been used before, it's key to check the vehicle's history report. Carfax is the most common vehicle history report brand. 
It will show you if the previous owners have maintained the vehicle over the years and note any wrecks or damage. 
8. Sell Your Old Car
When you're trying to figure out how to buy a car, you're usually trying to figure out how to sell a car too. The hardest part about buying a new car is selling your old one.
Yes. You can absolutely sell your car to a dealership. In fact, it's one of the easiest ways to sell your car. But (and this is a big but), dealership trade-ins often fetch the lowest price.
The extensive network of buyers with diverse vehicle needs on the Carmigo Marketplace means you can get multiple offers from buyers all over the country in as little as one business day.
So if you're considering selling, think about listing your car on the Carmigo marketplace for a day before accepting a trade-in offer.
You can complete a virtual inspection of your car in 15 minutes using the camera on your phone, and we'll create a vehicle listing and distribute it with the inspection to our network. 
You can do it from anywhere, and we'll handle the paperwork when it sells. Plus, we'll pick it up—all for a flat rate of $350, which comes from the final sale price.