Fellow Drops Makes It Easy To Sign Up, Easy To Quit, Just Easy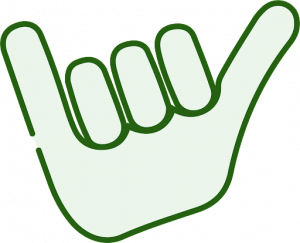 Do you have more Dollar Shave Club razors than you need? Have you finished Ted Lasso but still have an Apply TV+ subscription (or is that just us)? Fellow Drops is here to change that.
Unsubscribe options are hidden in tiny text in the darkest corners of subscription websites. But Fellow Drops works to make it easy to opt in, easy to opt out, and easy to press pause.
We like easy. 
What Makes Fellow Drops So Easy
Fellow is a boutique coffee brand that curates the coolest and best coffee beans and brewing gear. As a part of that, they offer a subscription of sorts. 
Anyone interested in having the company's latest and greatest roasts regularly shipped to their door can sign up by sharing a phone number. 
Instead of automatically shipping and billing your credit card every week or month, Fellow Drops sends a text, "You want this great new coffee?" (or something like that). And the subscriber responds, "Nah, money's tight this month," or "Two bags, please." 
To top it off, all of the Fellow Drops communications are genuinely helpful. The weekly texts are super informative and help you make a sound buying decision. They even include a brew guide video for each coffee
No obligation. No skip fees. Just coffee and freedom.
We literally got texts (yes multiple of us are signed up) with this week's coffee offering while writing this. I've still got a fresh bag from my last order, so I said no, but I'm excited to see what next week brings. See for yourself.
Make It Easy
It's easy to overthink the idea of goodness. What does a company have to do to be good? 
Donations? Community support? Great benefits? Yes. 
But, a business can also simply be good at what they claim to do. And even better, do it while taking a little stress off someone's shoulders. 
Be Easy is our attempt to highlight other businesses, organizations, and everyday folks who are reducing stress and increasing the quality of life for the people around them — even if it's just a little bit.